I don't know if anyone else collects stuffed cephalopods... but I figured I would share mine, and I would love to see any that others own or make!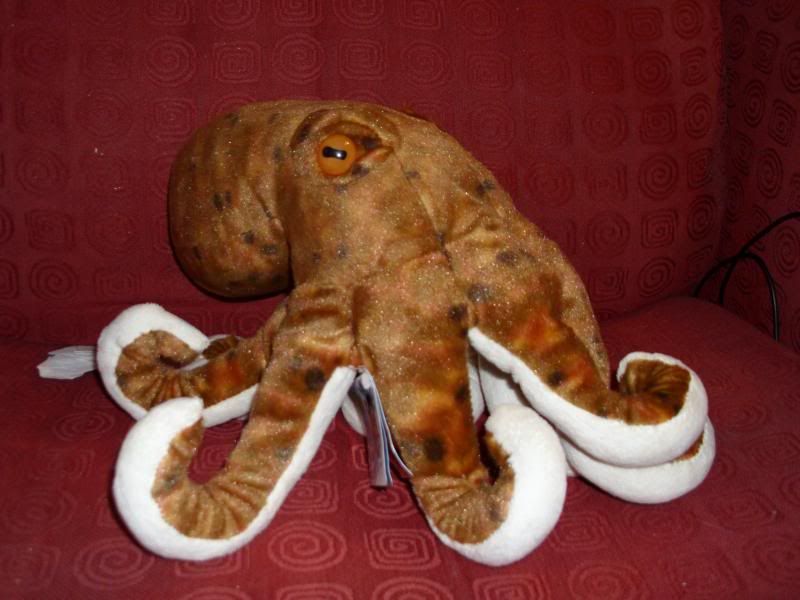 This is Laurent, my most realistic octopus! He's also the biggest. He was part of a birthday gift from a good friend, along with...
Klaus, his special little octo-pal. Not so realistic, but kind of sparkly, and very huggable for when a bad mood needs to be banished and only an eight-legged hug will do!
Lastly...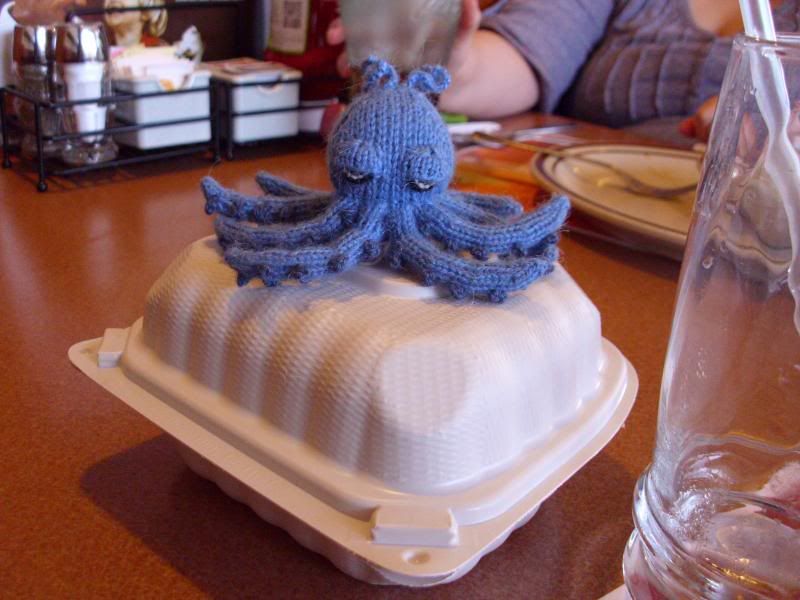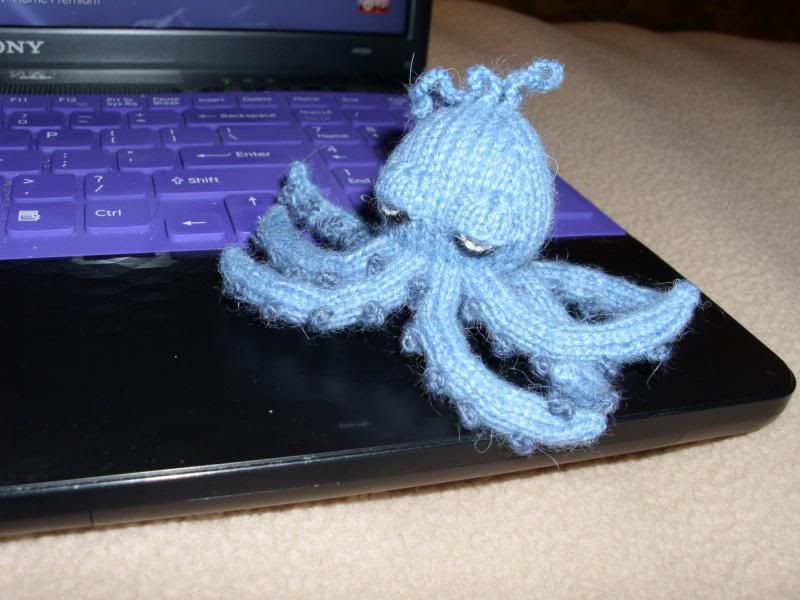 Marcelon was my first stuffed octopus, an ornament I bought at the Monterey Bay Aquarium. He's the smallest in my (stuffed) collection. The only smaller octopal I have is a rubber toy (though I'm looking to get a little glass one as well).
Anyway, I'd be excited to see anyone else's tentacled collection-- despite the thread title, your squids and cuttlefish (or should I say... CUDDLEfish?) are welcome!