Our OOAK Alice LE 17″ custom replica doll and also a 1951 Animated Style Alice 17″ Doll.
The Movie Alice we made in December 2015, while the LE Alice was made in March 2017.
The LE Replica outfit was SOOO complex! She has white stockings, white lace trimmed pantalettes, a white lace trimmed petticoat with a tulle 'crinoline', black patent heels with bows and anklets as well as a custom sculpted 'mad hatter' mug/cup. The gown itself is made of satin, lace, venise lace, embroidered white cotton (for the chest section—it didn't show up well in photos, but it has the tiny satin embroidered 'dots' on it), and faux crystal gems.
It was definitely once of the most complex and difficult gowns we've made but really came out so well and the buyer was over the moon with it, so it was worth all the effort!
I hope you all like them, too!!!

Alice 17" LE Replica Doll: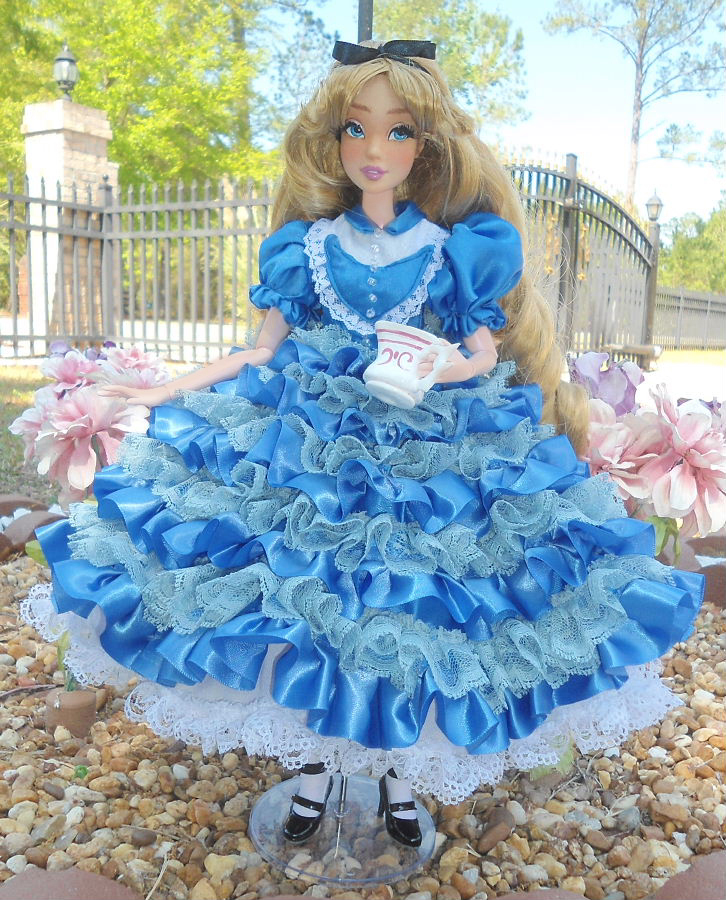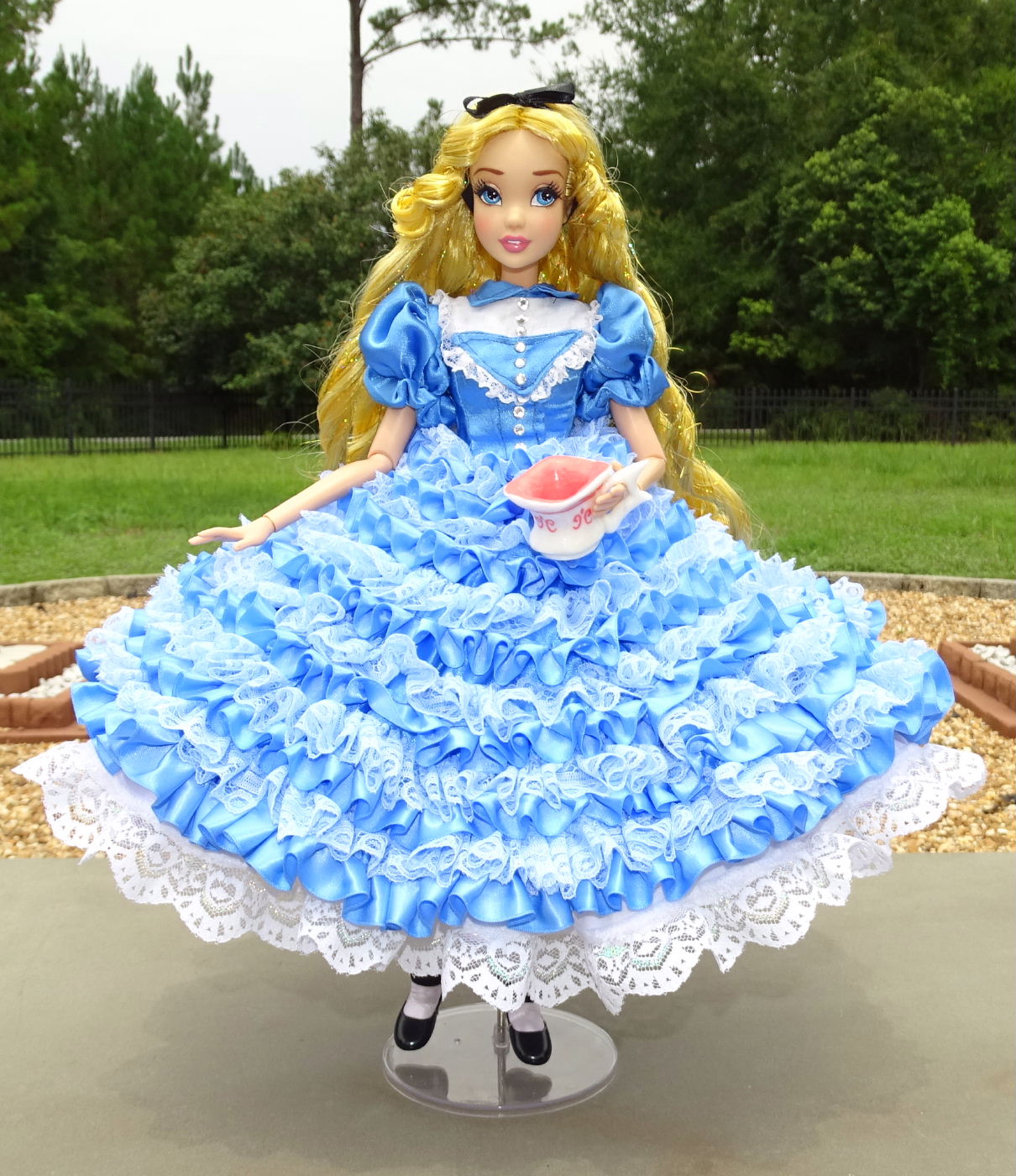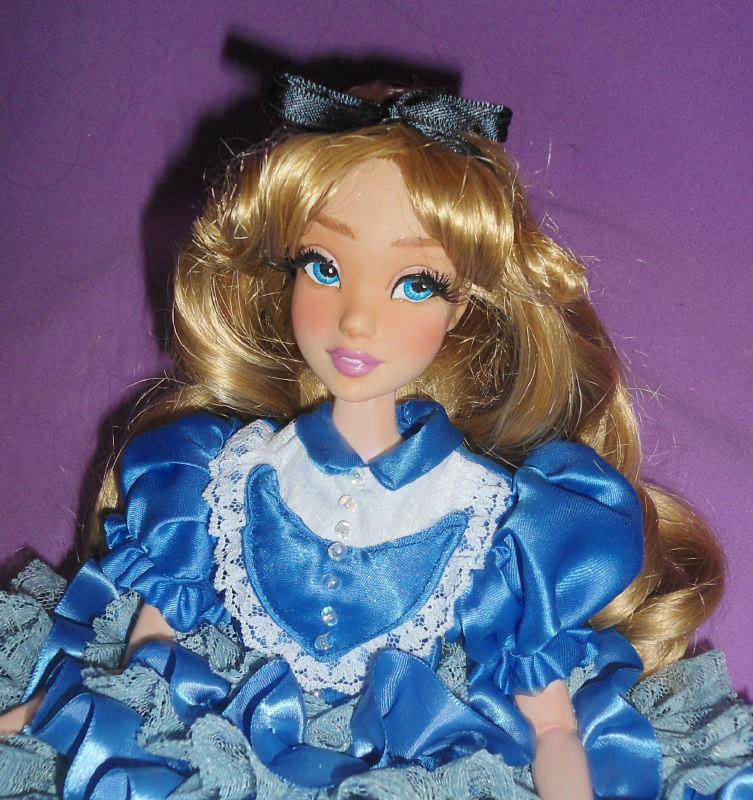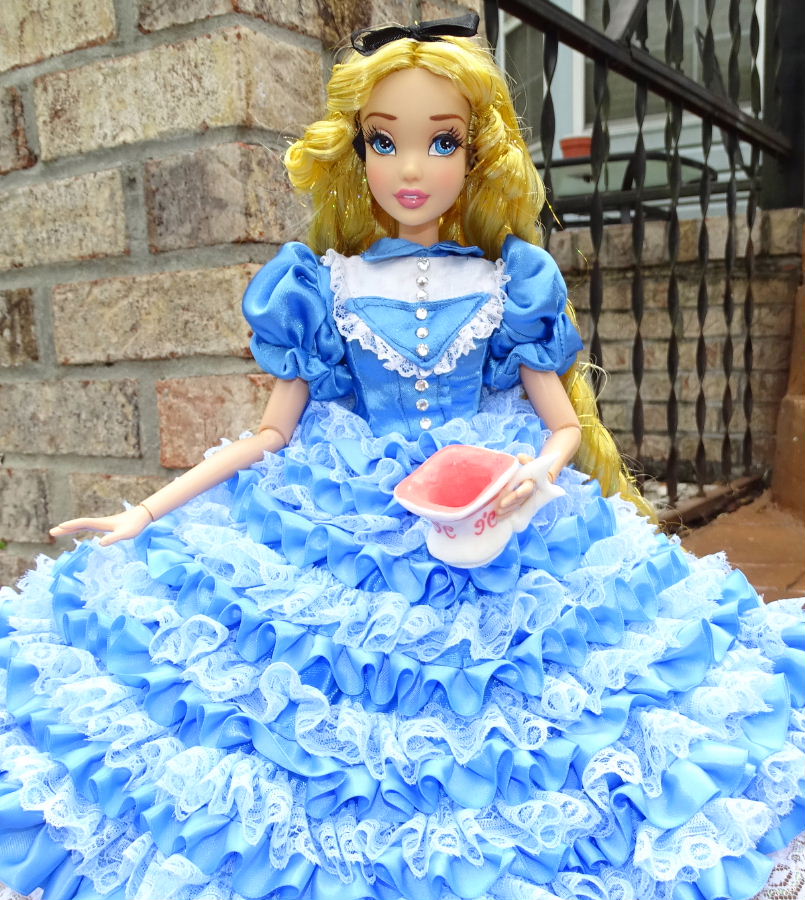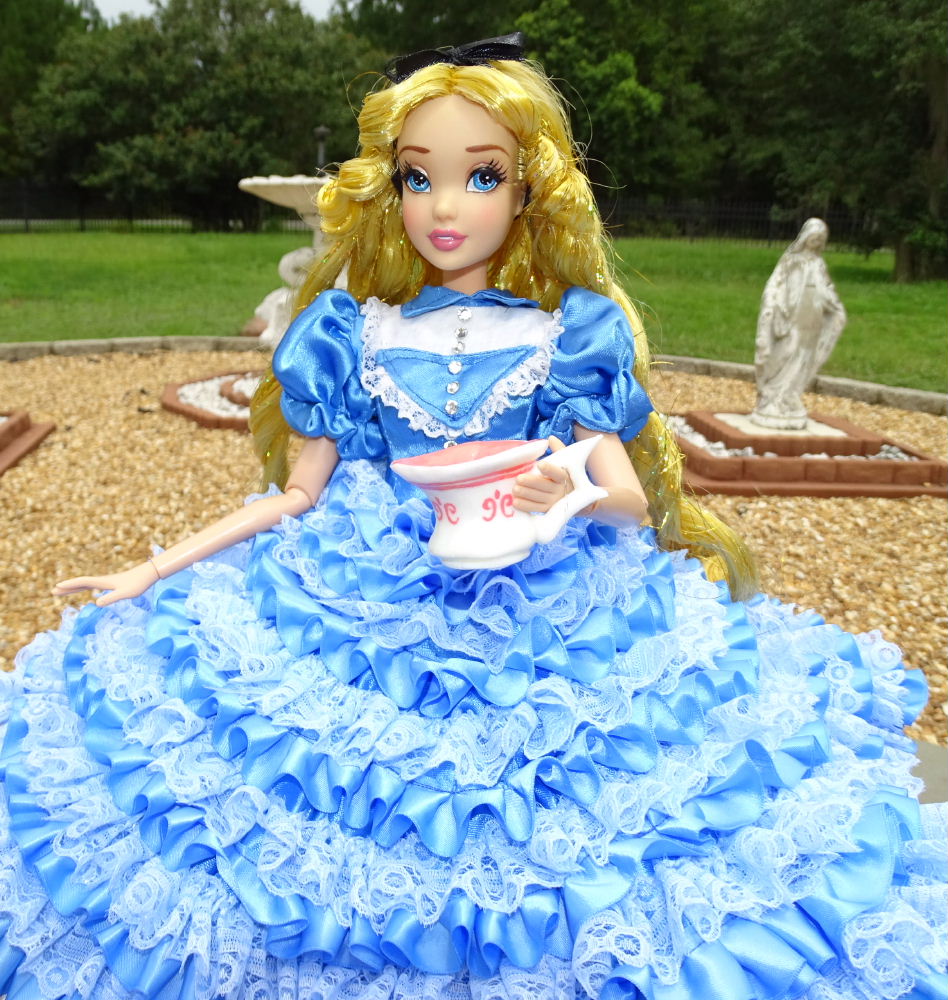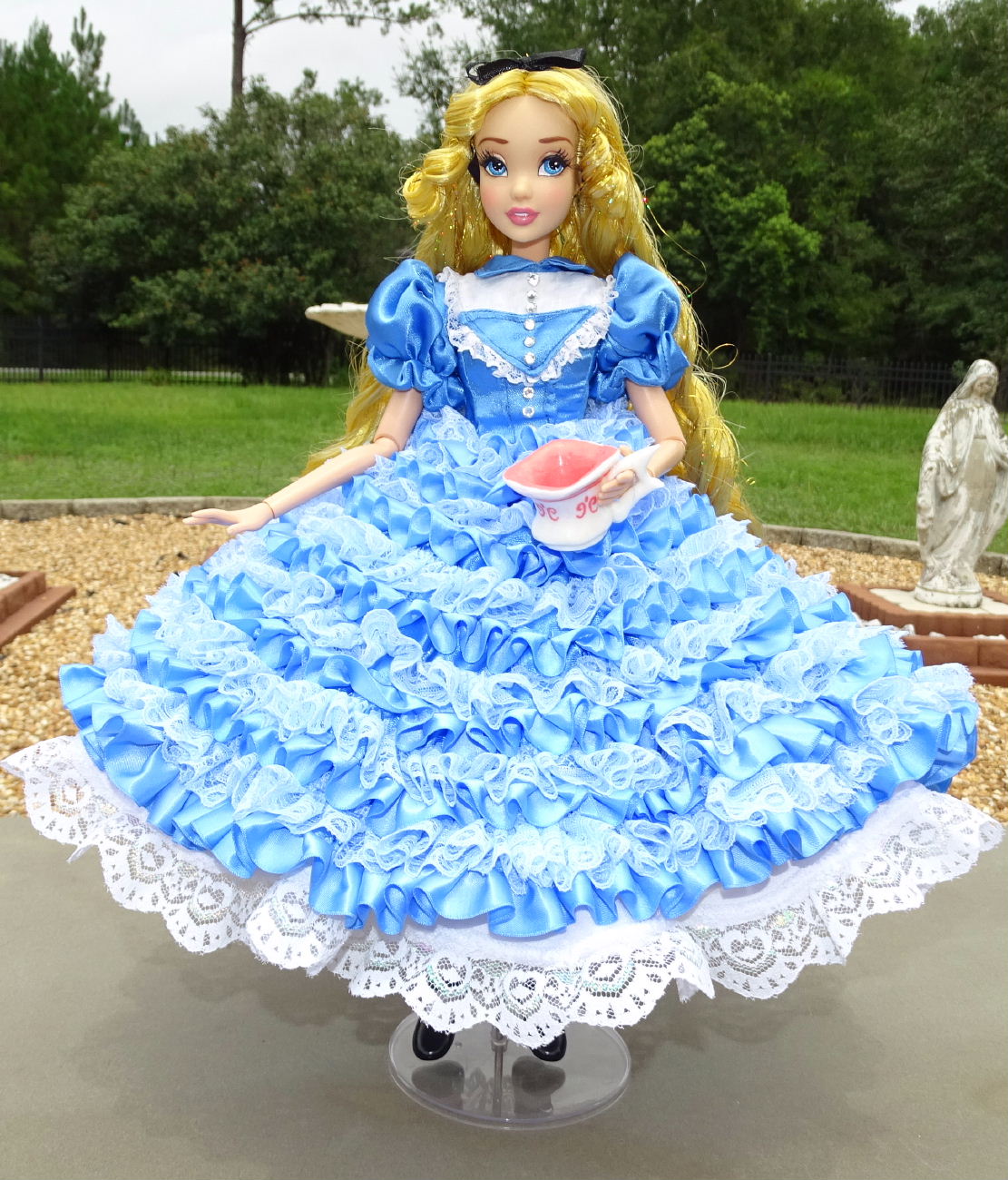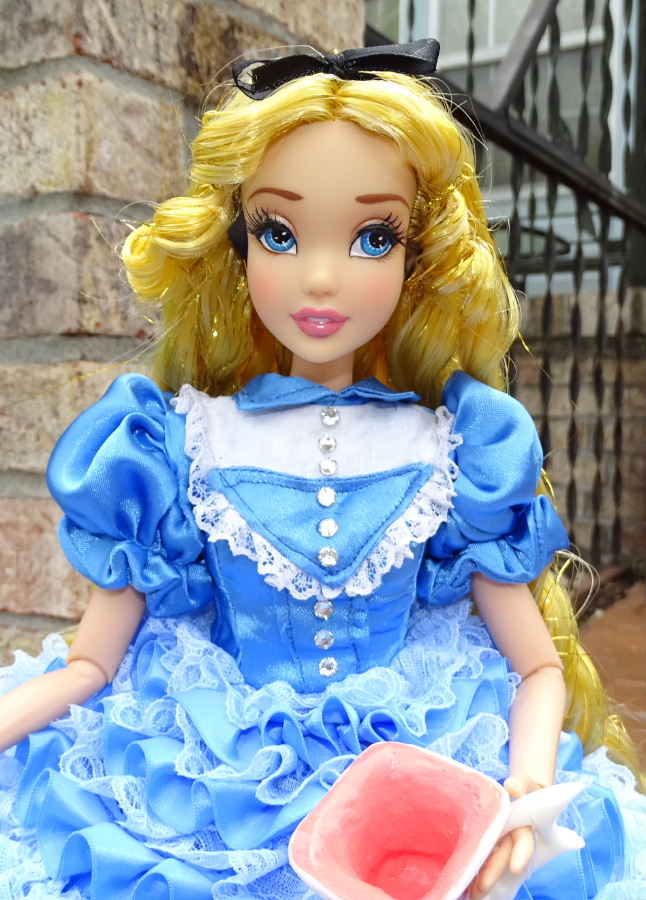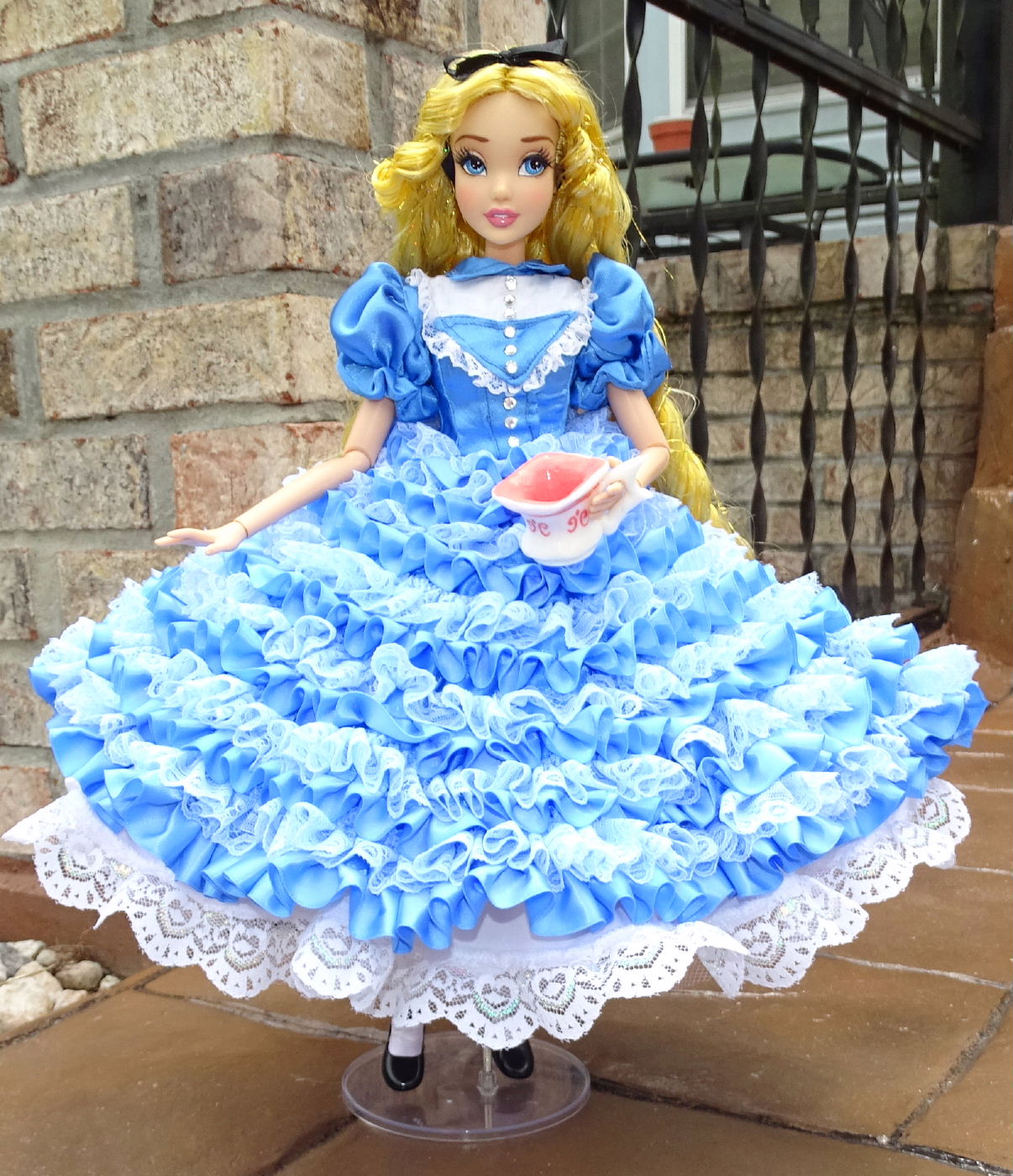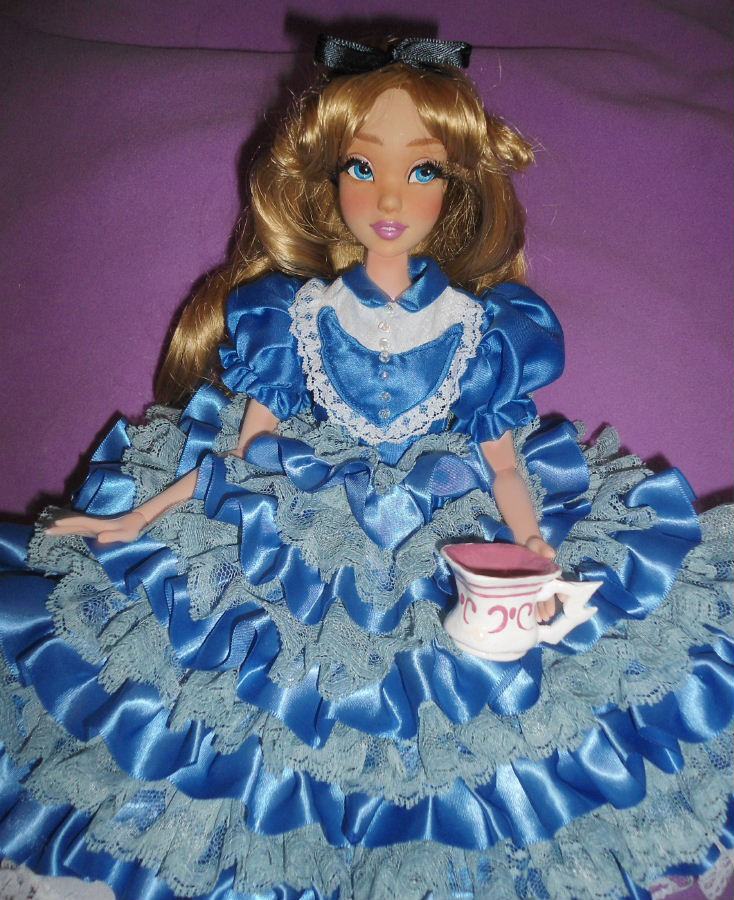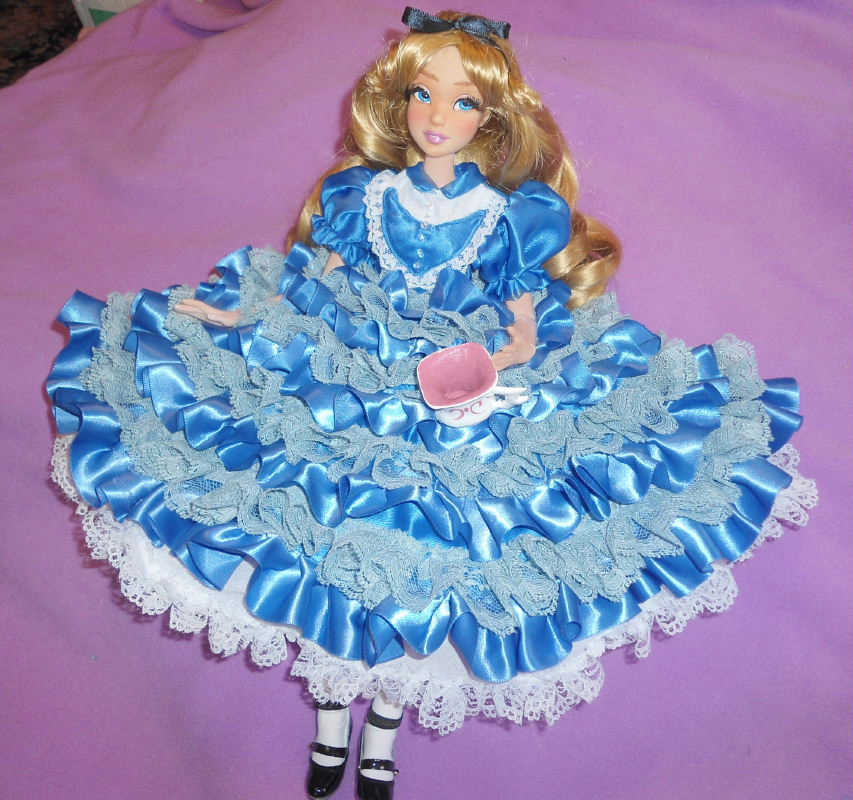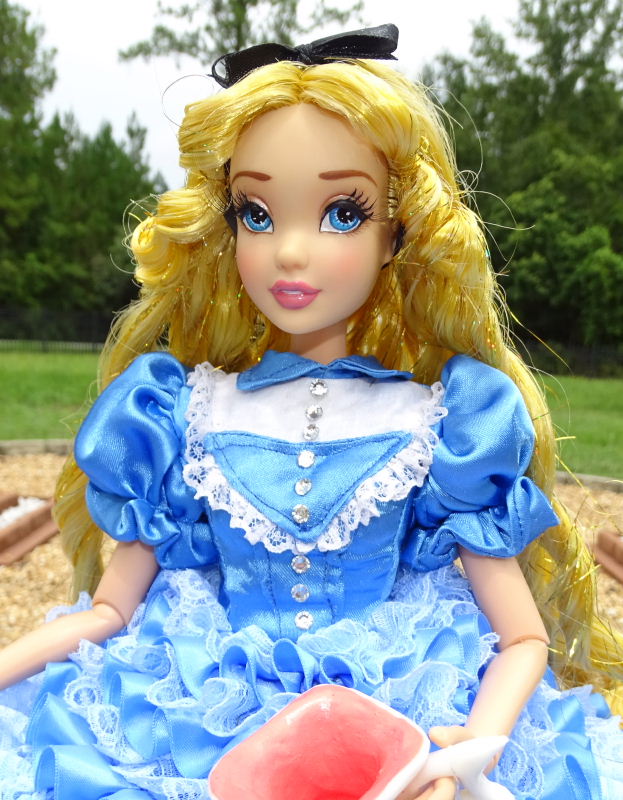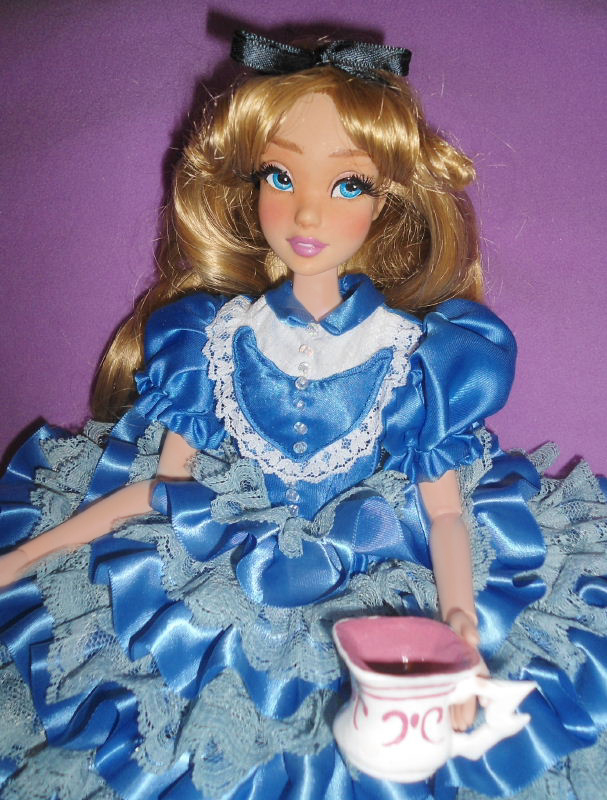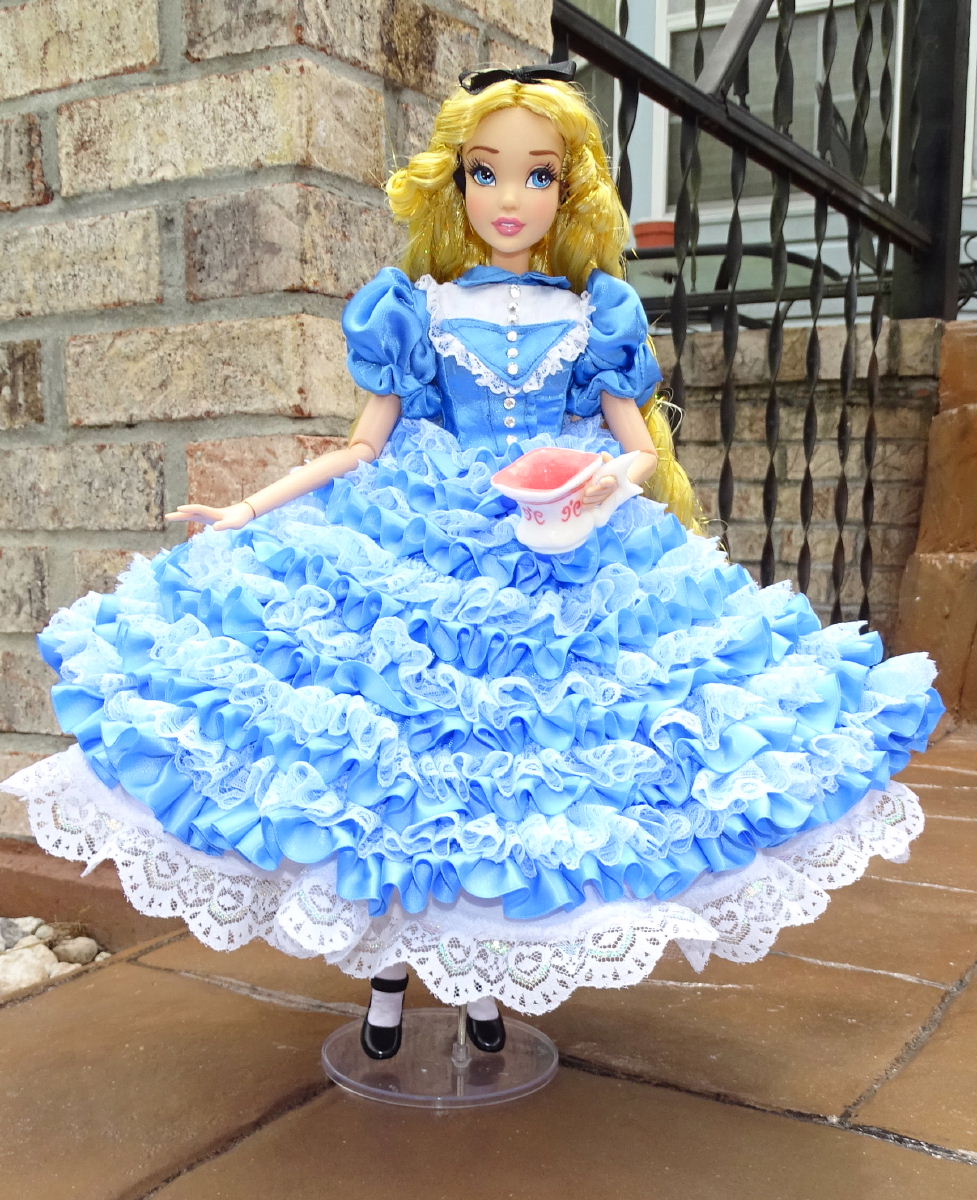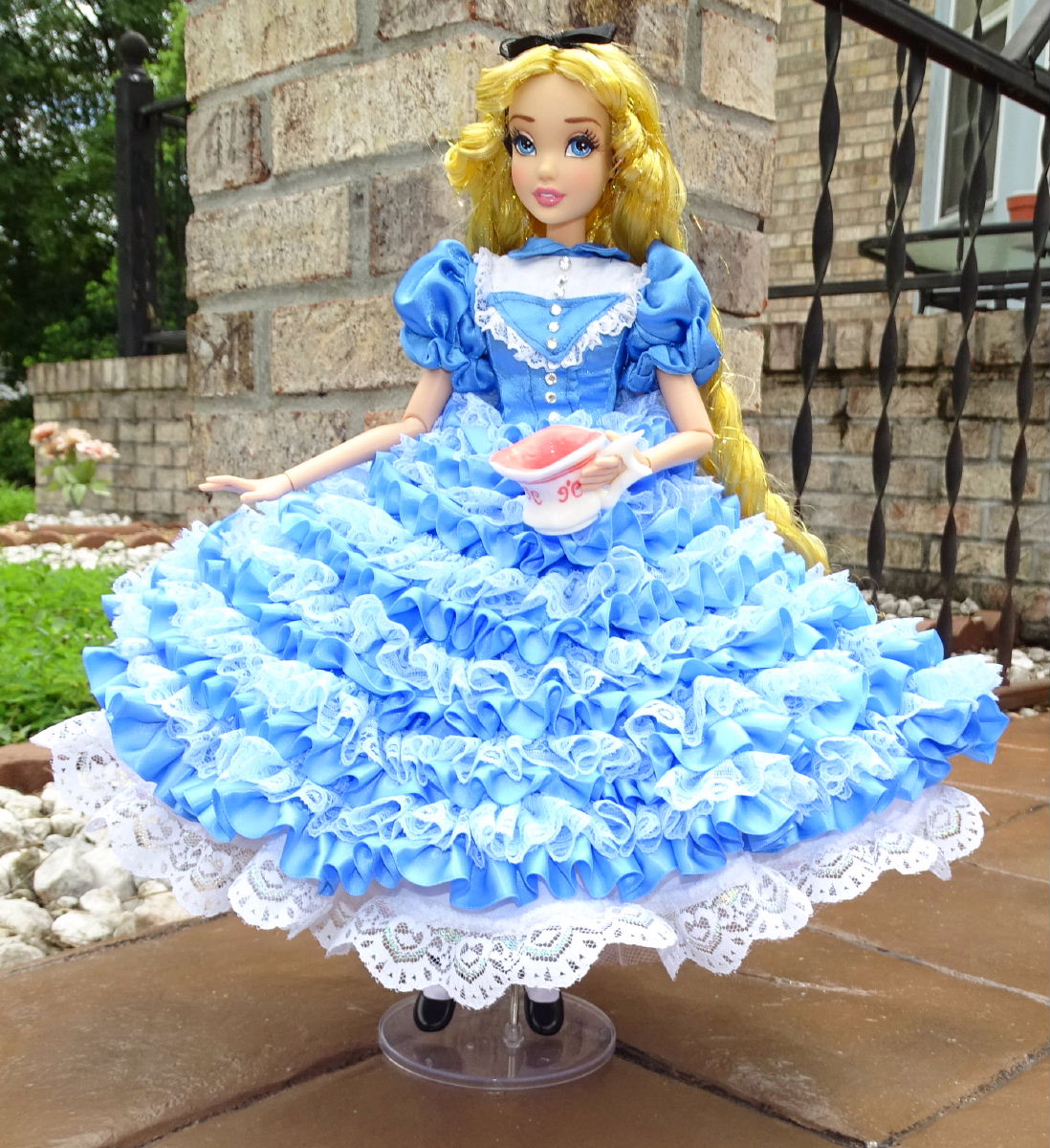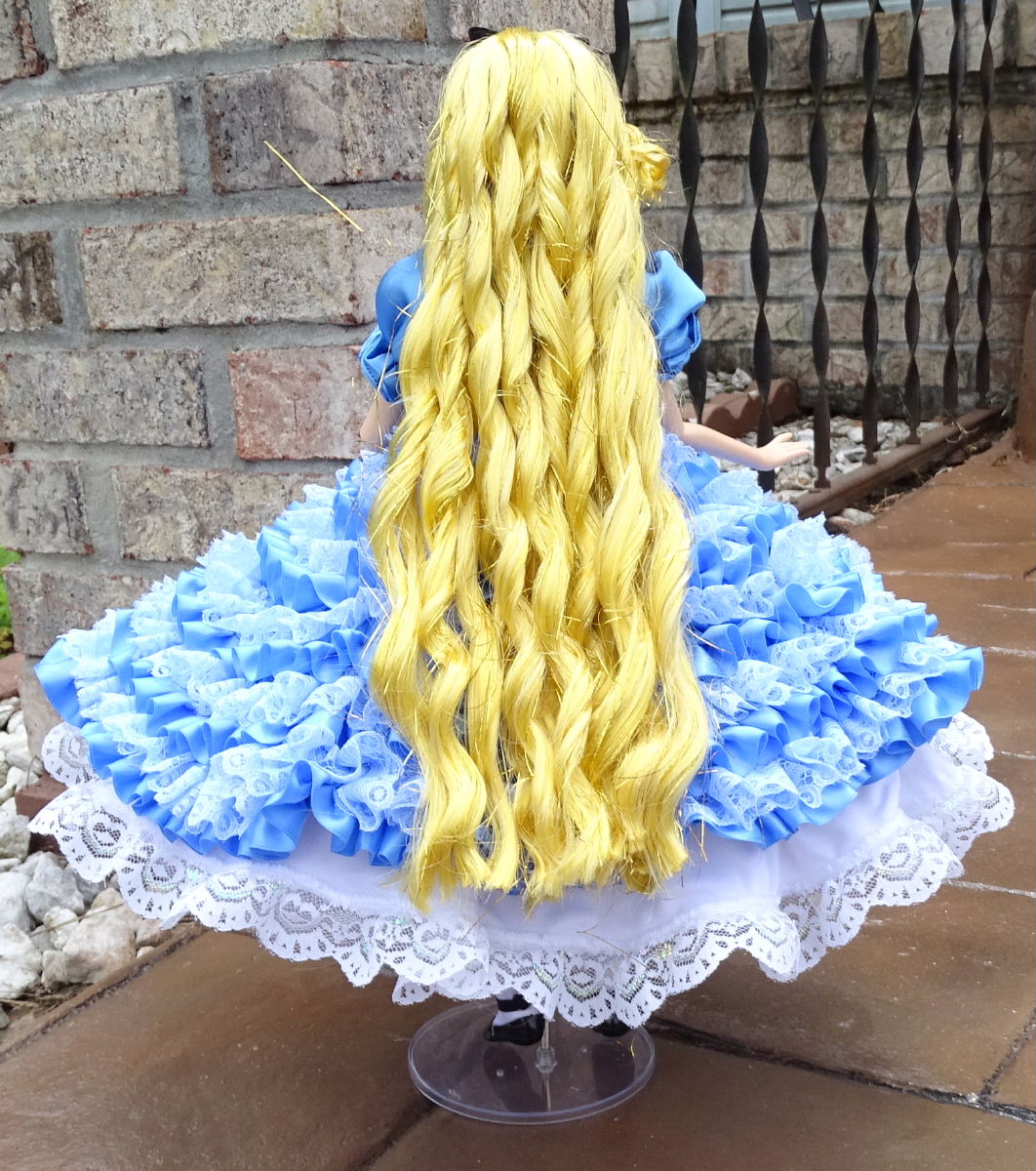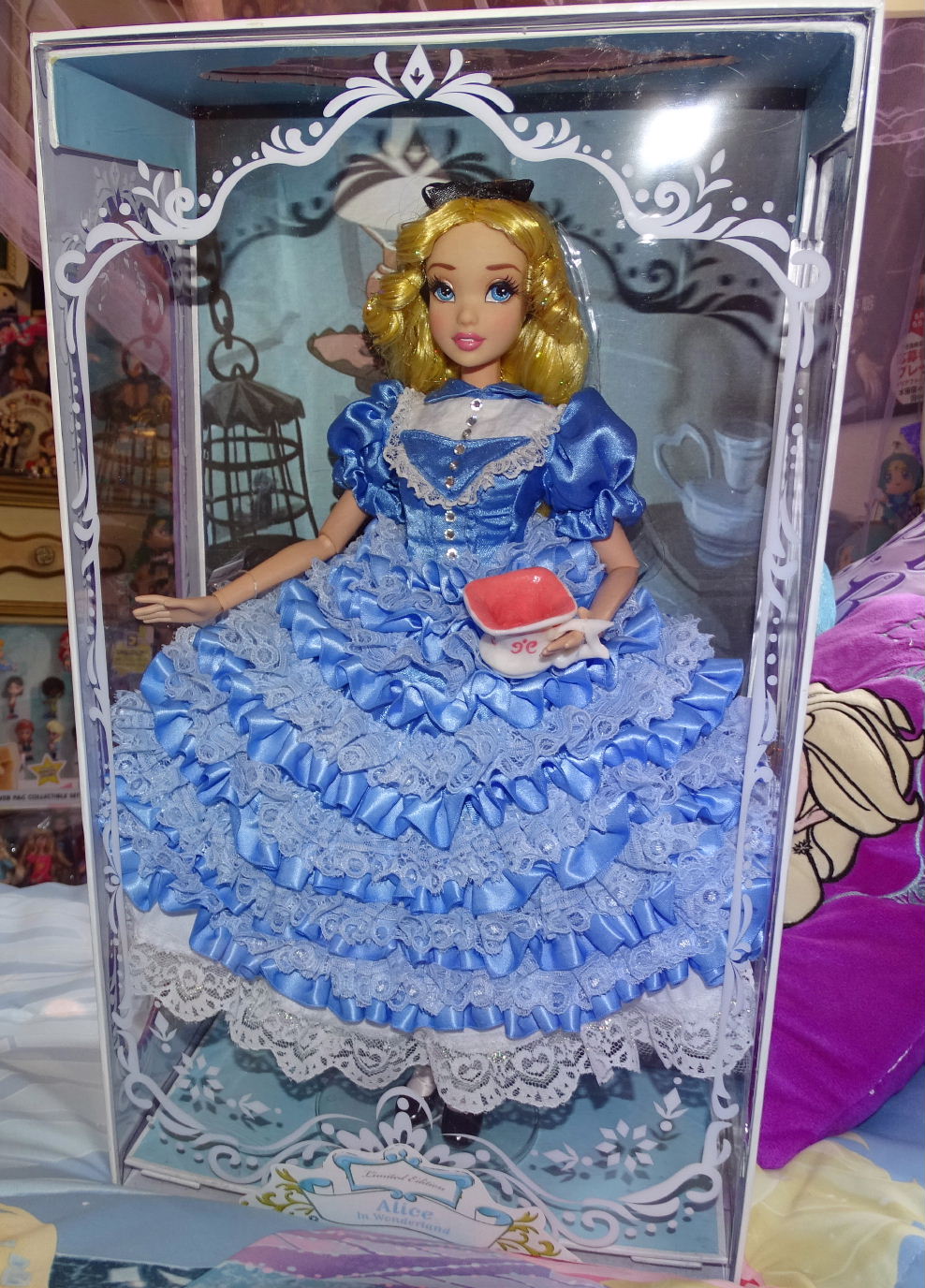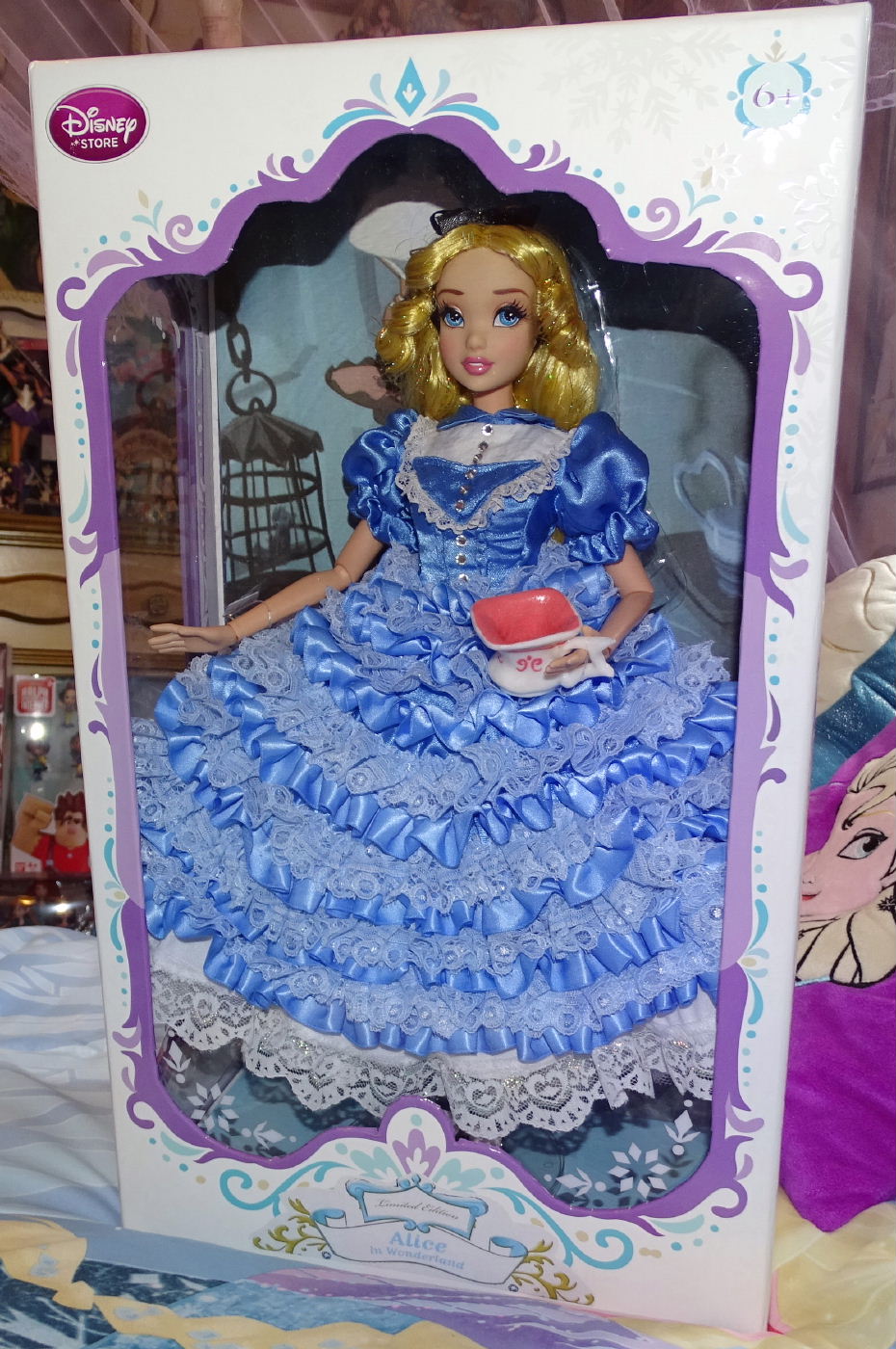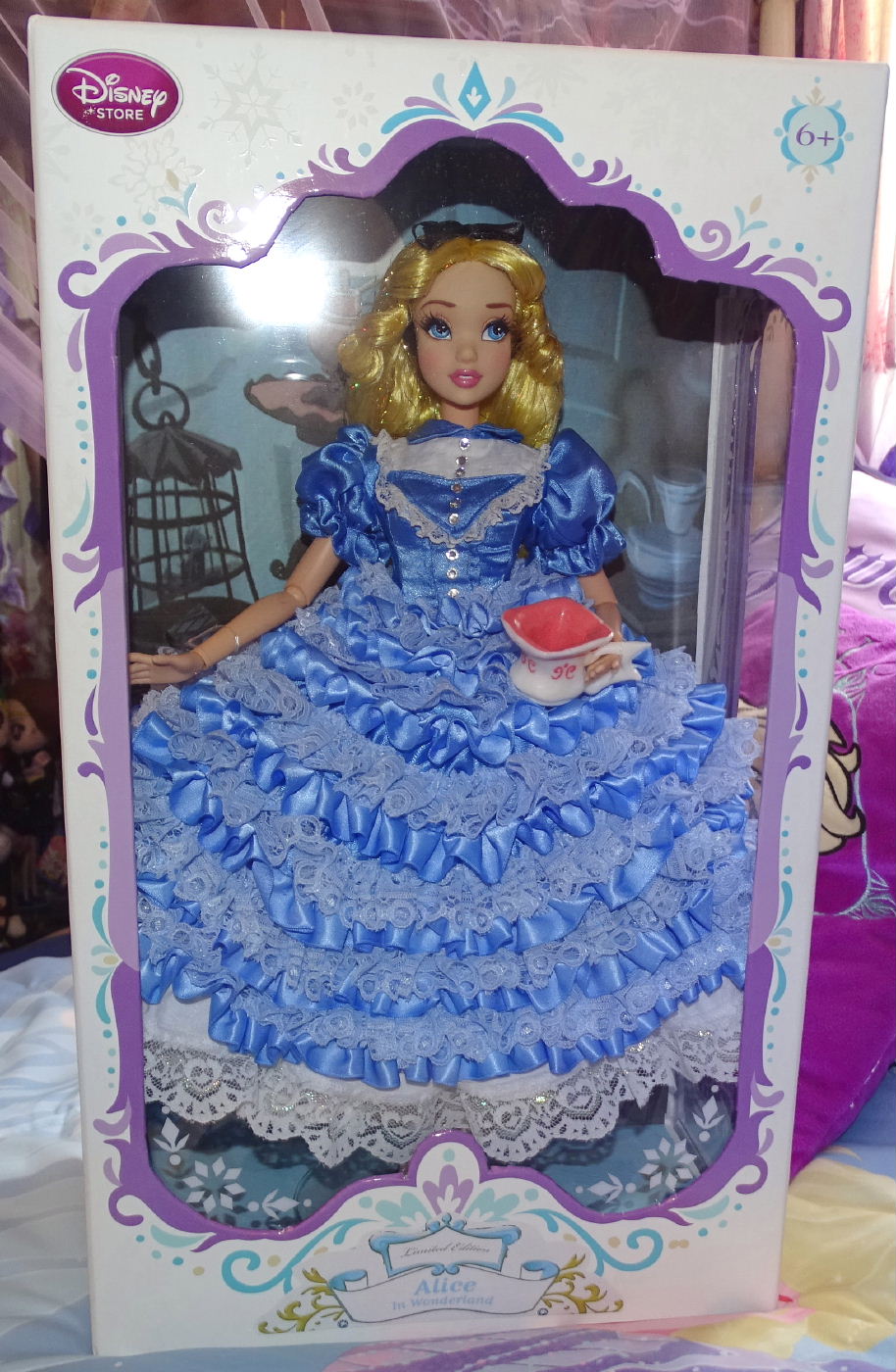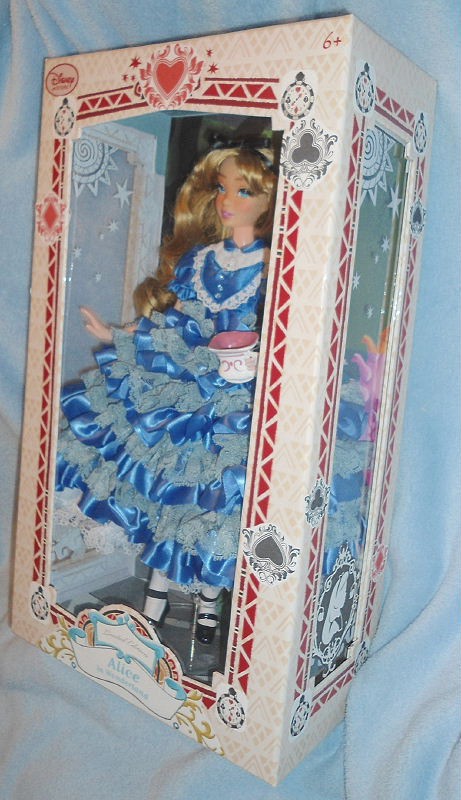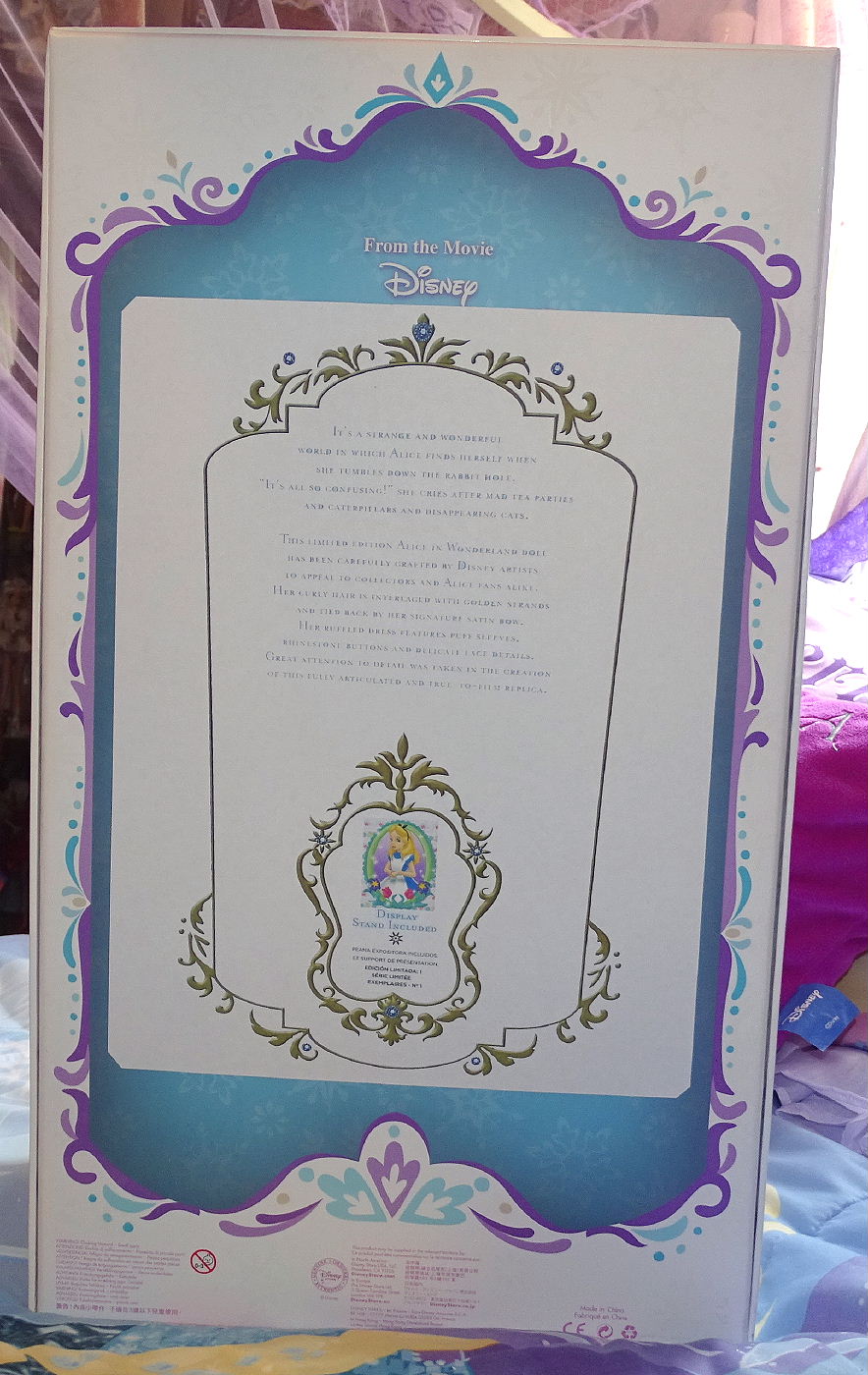 Alice 1951 Style Doll: